Hi! I'm Mark Nicholas. I have been licensed for over four years, and most of that time was spent at a busy franchise clinic, doing four to six hours of massage a day, five days a week. I work in the Pensacola, Florida area, doing outcall at homes and offices. Now, however, I also have an office across the bay at 3067 Gulf Breeze Parkway, in the Breeze Shoping Center just the other side of Gulf Breeze proper. The office is the home of Emeral Coast Massage Specialists, a group with which I have been associated since I graduated from massage school. So I can do outcall as well as in-office visits. The cost is the same either way, $60 per hour.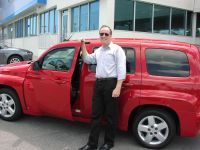 I have worked on most body types, male and female, and have seen a great many of the common problems and issues that arise.
Working day after day on these issues has been great experience in recognizing and dealing with the stiffness and discomfort nearly everyone has, just from daily living, especially in the back, shoulders, and neck. In addition, I have had further education in treating disorders of these areas.
My specialties are deep tissue body work, including trigger point therapy, sports massage, pre- and neonatal massage, as well as passive and assisted stretching.
I do both home and office visits, either table or chair massage. Chair massage might be ideal for y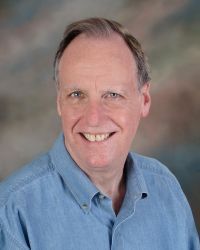 our office situation, if you don't have room to set up a table, and ten or fifteen minutes of back and neck word can do wonders for staff productivity. I offer one, one and a half, and two hour table massage, and up to three hours multi-client chair massage.
Terms are $60 per sixty-minute hour, basic rate for table or chair massage, although I do offer frequent-massage package discounts so please ask. Scheduling is flexible, and there is no charge for mileage or travel, provided the distance is within reason. Call between 9 am and 9 pm, or email me.
And here's to your good health!